Going on vacation is sometimes stressful to plan. Sure, you get to relax and even explore a completely new place all you want, but what about all the planning that happens beforehand? The expenses, the routes the accommodation and the tourist destinations to visit?
Let's help you out. For one thing, we'll at least tell you where to go and what do if you happen to come by Burgundy. There are a lot of fun things to do in Burgundy. If you can't pick which fun activity to do, then we are going to give you some choices that are actually popular with other tourists too.
Sightseeing:
First of all, sightseeing should on the first of your list when you get to ANY country. See what the place has to offer. Familiarise yourself with the area so you know which way to go and where to go if you needed to buy something. Then after that, you should be looking at the famous areas and tourists spots that the place is known for. For this instance, since we are talking about Burgundy, an area in France itself, the areas you should be visiting should be the ones listed below.
The Cathédrale Saint-Lazare d'Autun
The Hospices de Beaune
Dijon's Owl's Trail – or "Le Parcours de la Chouette"
Le Château d'Ancy-le-Franc
La Basilique Sainte-Marie-Madeleine
Chantier Médiéval de Guédelon
You could even grab a snack while you are on it. Snacks that are only native to Burgundy itself, of course. What is the use of going to a different place if you're still going to be eating the same food you always eat right where you live? Eat the food that Burgundy offers. Make the experience unique. You know vacations don't happen all the time. Also, on the off chance that you won't get to return, you might as well make the trip worth it, right?
Wine Tours
There is no way that you shouldn't take advantage of the wine tours that happen in Burgundy. You would be able to taste the best wine of the region if you go to two or three wine tours. One in particular is The Bourgogne Gold Tour. It has very high marks because of how knowledgeable they are when it came to the vineyards and wine cellars they visit. Make sure to visit that one so you can have your fix on wines. This would be excellent for those who have a certain love for drinking or just a passion for wine in general.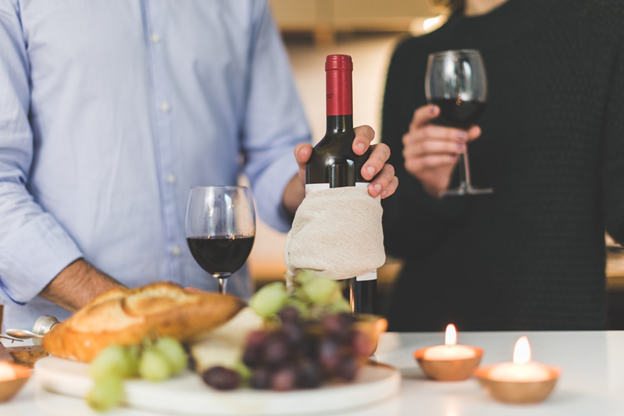 In any case, at the forefront you should have these at the top of your list before you make your own list about where you go next and what to do. After looking around and even asking the locals, surely you would be able to find various places to visit to make your trip worth it.